Matthew Bracey
Public Profile
Join the Communication List
---
Online Guestbook
All Networks » Profile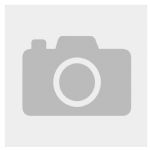 Learn more about Matthew from the profile below.
General Information
Recent Posts

Hello everyone im Matthew Bracey Brother of the late John Bracey jr Carver Camp Camp manager. I would love and honor to become the camp manager in my Brothers place.Im a Builder who works as the Construction Trades teacher at Randolph CTC for Detroit Public Schools.Ive helped my Brother fix alot of things aroiund the camp when he needed help.Please give me a call at 2486367311 of email mattBracey80@gmail.com.TO GOD BE THE GLORY !
Friends
Matthew has not added any friends to this profile.
---
Praise & Prayer Points
[Unrecognized Mode PROFILE]