Camp News
Striking Up Fun with the Family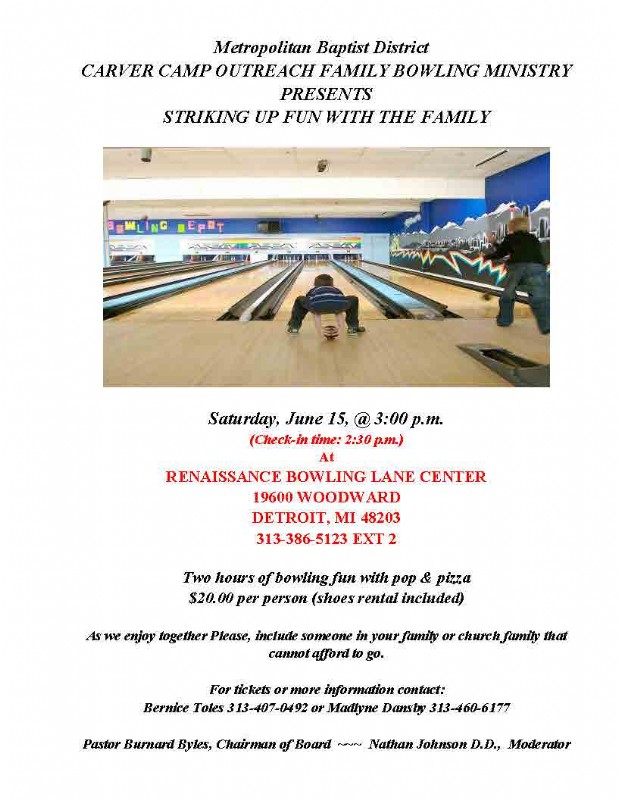 Click link above to view some of what God is doing through the CARVER CAMP.
Click here to download the current brochure, policy pamphlet, and registration form.
Registration is open for the 2018 Carver Camp Summer Experience! Your camper, ages 8-12, are encouraged to participate alongside other children from Metropolitan District Churches. Register online or call Church of Our Father Missionary Baptist Church 313-891-7626 to register for one of the session weeks!